Playing with slot machines is simple and easy, but it does require you to learn some of its vocabulary. Pushing the button and spinning the reel is a lot more fun if you know more about the game you play. Here are some of the words you'll most probably encounter while playing slots online.
Terms to Remember
Bonus Multiplier is the multiplier used by many casinos. It is triggered when one hits the bonus on an active pay line and is usually given when players are playing with the maximum number of coins allowed.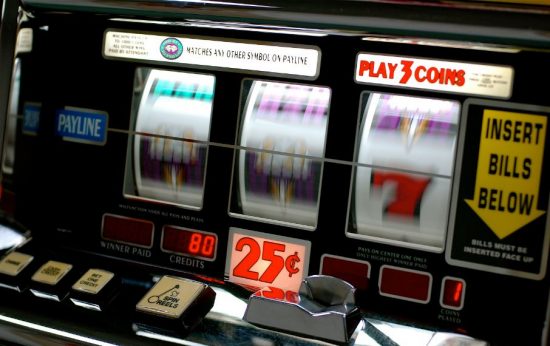 Bonus Symbol is the icon on the reel that when hit, along with other similar symbols, would trigger an in-game bonus feature, free spin, or bonus coins.
Coins are the actual number of coins played in the round. Denominations, on the other hand, are the face value each coin has. Most casinos put a maximum of three to five coins per pay line with denominations ranging from a cent to five dollars.
House Edge is the percentage of the total bets and wagers that goes in favor of the casino as its revenue. House edge can be derived by subtracting the payback percentage from 100%. Most slot machines have 2% to 8% house edge; meaning, for every dollar spent on the machine, the casino collects three to eight cents as revenue.
Payback Percentage or payout percentage is the amount or percentage from total bets that are 'returned' to slots players in terms of winnings during its normal operation, and this includes thousands or even hundreds of thousands of spins. Most casinos have payout percentage that ranges from 92% to 98%; meaning, for every dollar spent on the machines, 92 to 98 cents are returned as winnings.
Pay line is an imaginary line that crosses some or all the reels, depending on the type of slot game you are playing. Pay lines are used to calculate the number of coins one could potentially win. Classic reels have single pay line, while newer reels could have more than 20 pay lines.
Wild Symbol is an icon on the reel that can be used to build a winning combination. Some casinos use wild card symbol, and some do not. Slot machines using wild symbols make use of different wild symbol designs, which depends upon the theme of the slot. Some wild symbols also act as a bonus symbol, which, in turn, increases the number of coins one could potentially win.
Scatter Symbol is an icon on the reel that could enable player to win a free spin. Collecting the specified number of scatter icons anywhere on active pay lines will give you free spins and other items.